Thanksgiving & wikiloops member meeting news
Dear friends of wikiloops,
This weekend, our fellow musicians from the united states are celebrating their Thanksgiving-day,
and we have made it a sort of wikiloops tradition to give our thanks to those who keep on supporting wikiloops on this occasion.

I have spent an evening assembling the wikiloops supporters on below poster, and will continue to add those who send support before 2019 runs out. As you can tell, there is still space available (hey, we'd cuddle closer together to get you in, too!).
Thanks to the wikiloops supporters, we do not need to have a dramatic funding campaign at the end of 2019,
but we'd like to make sure everyone stays aware that we all are only enjoying wikiloops because some people support the project.
[img]https://wloops2.r.worldssl.net/galleries/1/files/8ea968e85e30d7c9810392617403762e.jpg[/img]
Look: There is still space for your face :)

Now, becoming a patron of wikiloops is as easy as sending some money via paypal, and looking at the ever growing treasure of music on wikiloops, one shouldn't need to wonder why supporting wikiloops is a good thing to do.


Black friday specials

But since it's "black friday" today and everyone seems to believe there needs to be special incentives to spend money, wikiloops is offering you two special deals today (and for the rest of 2019):
If you donate $25 and send us your street address to the wikiloops user account by personal message, we'll mail out a printed copy of the 2019 support poster to you in january.
On top of that, anyone donating $50 or more before 2019 ends will take part in a lottery to win a free attendance pass for the wikiloops meeting 2020 in germany!


wikiloops Member meeting 2020

Speaking of which - here's the official call for regstration for next years meeting:
[img]https://wloops2.r.worldssl.net/galleries/1/files/8ab6602d0513c7a6018a2ef3dfa34173.jpg[/img]
Find more detailed information and enter the reservation procedure here if you'd like to attend:
https://www.wikiloops.com/forum/viewthread.php?thread_id=2259

Let me wish all of you a great end-of-year-season before I'll end for today,
thank you for looking into my news postings and for letting the underdog-niche-platform wikiloops survive as an independent online space for musicians.
The fact that we managed to keep wikiloops focused on having fun making music for eight years
and have been able to afford not having to turn wikiloops into a casting-show like competition platform makes wiiloops something beautiful, which we have built together.
Thank you very much for your small or big part in this project.

All the best from flowsdorf, germany
Richard


*stats of the day:*
138,874 tracks online
54,193 members registerred
2,676 uploading members
257 supporting members
Posted on
November 29 2019 15:18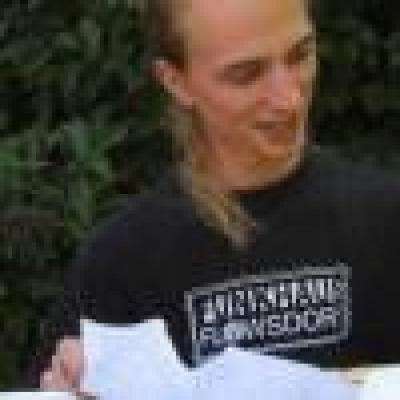 Written by:
Dick
Founder of
Posts:
2452
Joined:
30.12.10
wikiloops online jamsessions are brought to you with friendly
support
by: