Jam & collaborate
Jamtrack & Collaboration Finder Tool
Spot the backing track that will rock your practise session or the recent collaboration waiting for your instrument by setting up your preferrences.
1

free Pop tracks with Drums, Guitar, Drums, Saxophone, upright Bass and Xylophone

found:
Pop

backing track # 32738

Drums: Baer
Xylophone: Fred
upright Bass: Dick
Saxophone: MrSnuts
Drums: MrAdamOnDrums
Guitar: StratPlayer


I did an earlier version of this (32466), but while it was fun to do a quick jam on this fabulous track, I don't think I did it justice. This is a revamped version -- I took some time, got a better feel...
Listen & enjoy
Discover wikiloops music on our genuine one-world radio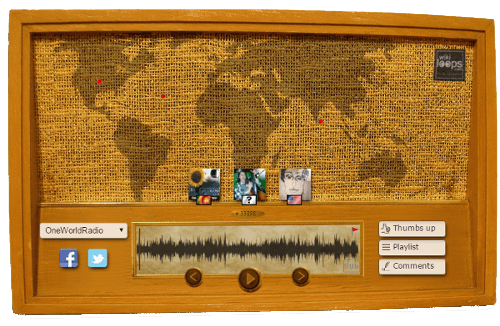 Albums featuring finished wikiloops collaborations

wikiloops online jamsessions are brought to you with friendly
support
by: