Played a wedding yesterday at one of the colleges in Cambridge. All standard stuff. Until the last song where one of the guests just wandered across the stage and stood behind me whilst I'm belting through Honky Tonk Woman.
The saxophonist couldn't resist a photo. So weird! He just stood there whilst I worried he was going to get a stick in his face!
What weird gig things have happened to you?
---
mpointon
attached the following image: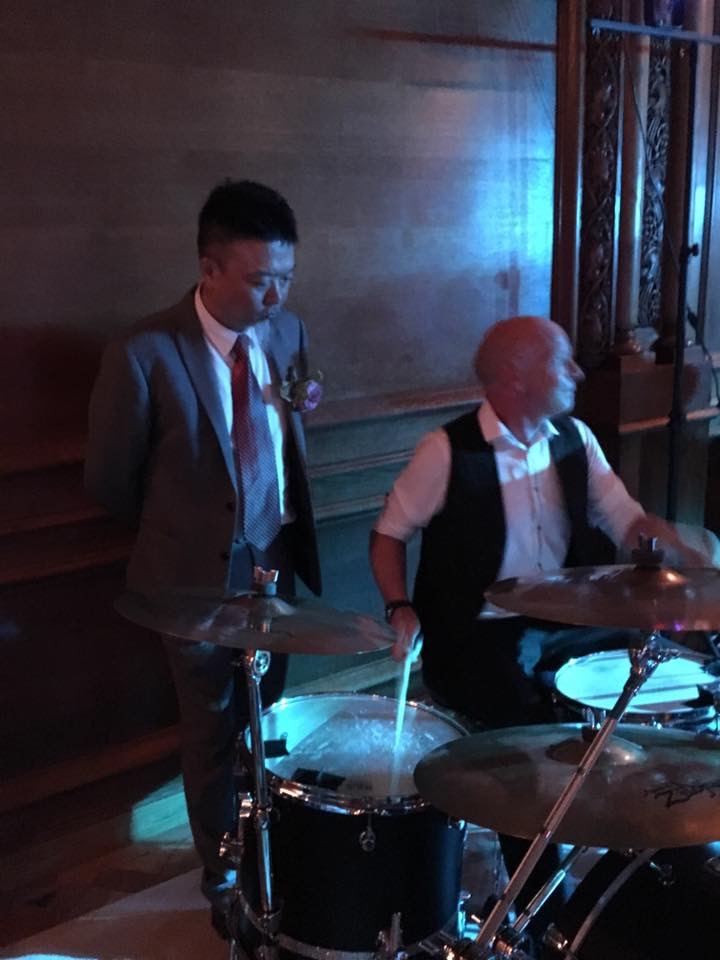 ---
Edited by
mpointon
on August 1, 2016 at 12:46 AM