I am not happy with the sound I record from my setup. Basically, I run a few effects to my 50w Tube amp, then have a AKG D310 S Microphone go into a U-Phoria UMC404 interface, with a USB cable into the computer and record it with Cubase elements. When I play through the amp, it sounds quite nice, a bit of distortion in there, but I like it. The amp is not turned out very loud, you can actually bear to sit in the room. When I hear the recorded track it really sounds much worse. The funny thing is, when record myself using the shitty little microphone of my mobile phone, it sounds ok.
Now the USB interface is new, the computer is new, so logically it must be the microphone??
I noticed that I have to put up a lot of gain on the interface to get a strong enough signal into the cubase, see picture, that might cause the extra distortion??
ANyway, any ideas about that? Is the microphone not suitable for that?
---
TeeGee
attached the following image: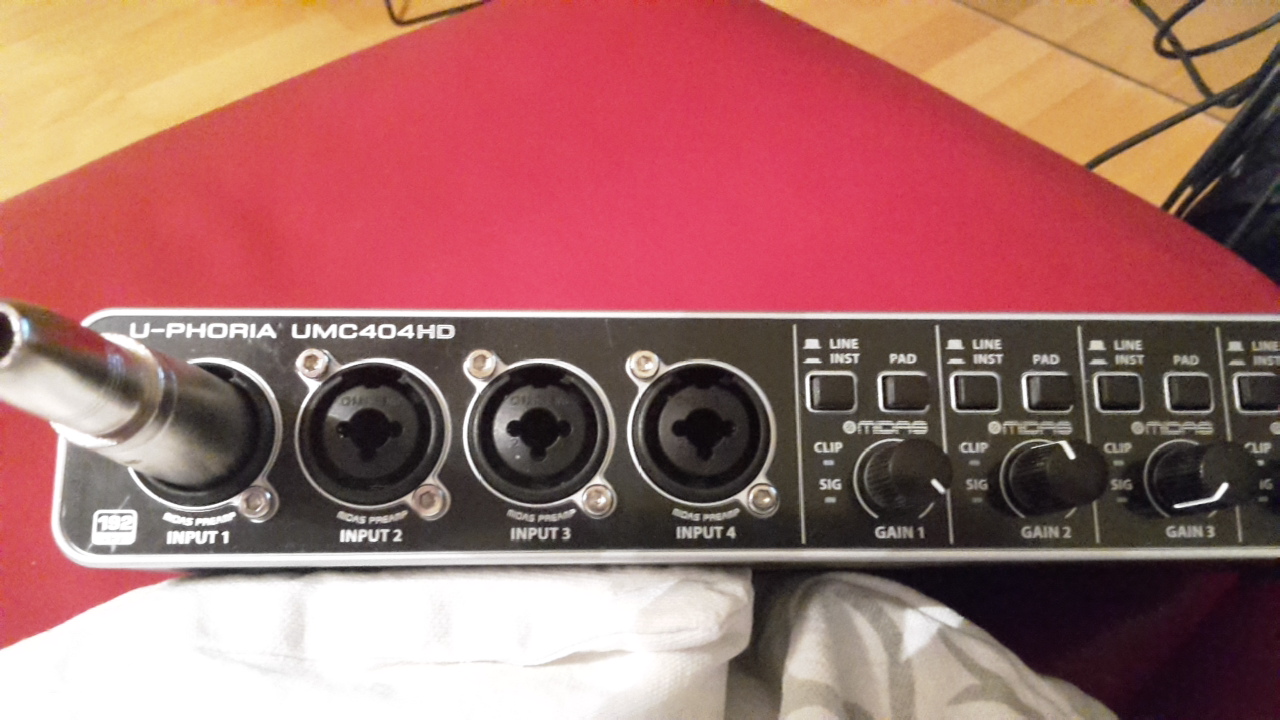 ---
Edited by
TeeGee
on March 4, 2019 at 7:23 PM