Chrome/win 7
Wanted to link a specific forum post, but whenever I use the link generated it sends me back to the first post of the whole thread.
For instance, if you copy the link from post #26 generates this link: https://www.wikiloops.com/forum/viewthread.php?thread_id=2071&rowstart=20#post_16860
but that goes to first post. I clicked on F12 to see what is goojng on, and there are some error messages, but only on the second page of the thread.
Not a big one, but maybe a small thing to fix :)
---
TeeGee
attached the following image: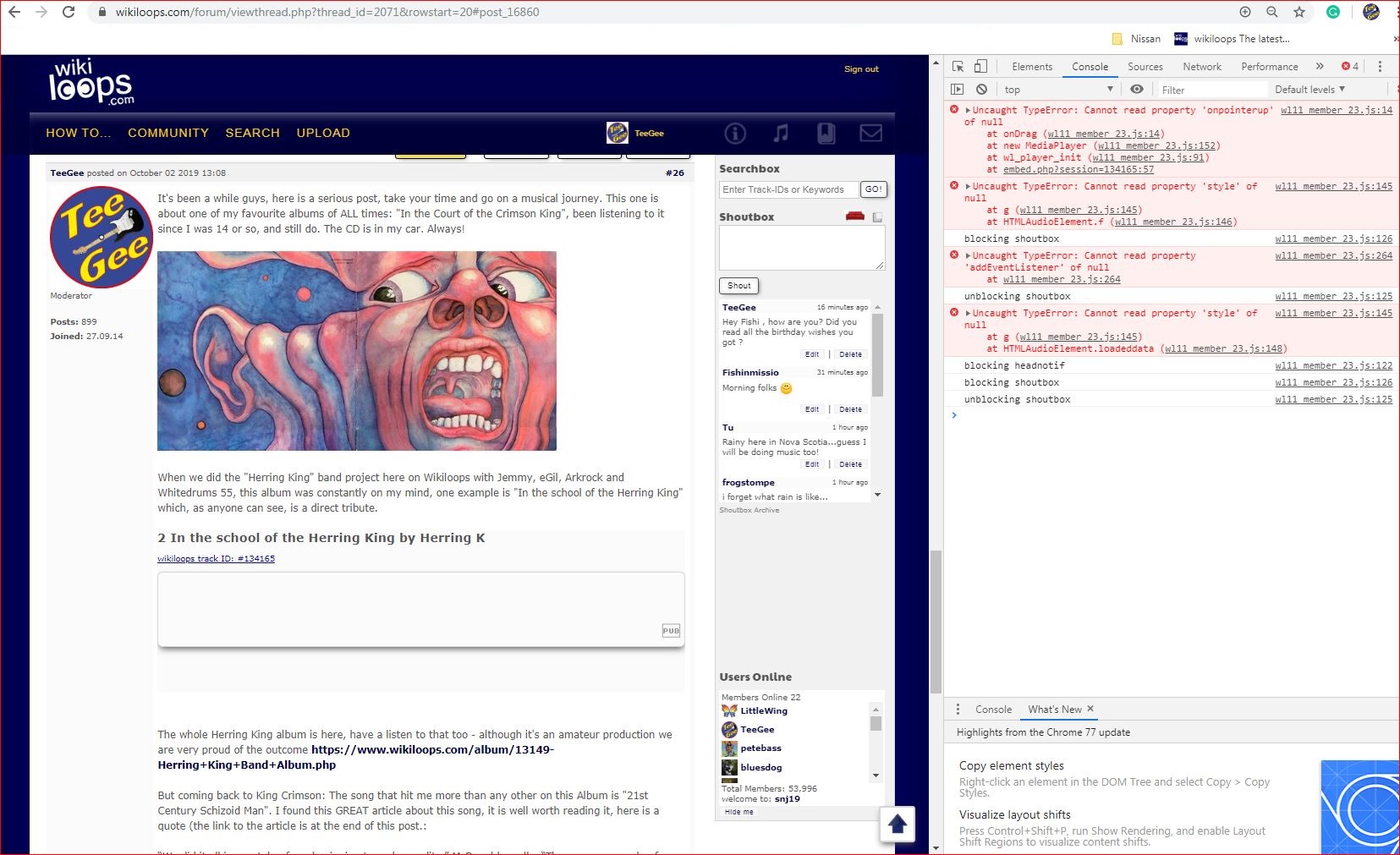 ---
Edited by
TeeGee
on October 2, 2019 at 2:51 PM