Home
»
Knowledge base
»
Keep browsing your search results without returning to the search page
Keep listening and discovering instead of navigating back-and-forth
Dealing with search engines and their results is something we are used to - and depending on the use-case, most search engines leave us with a choice to either
- open search results pages in a new browser tab to be able to return to our search, or to
- navigate to some search result and hope that we will be able to get back to our search page with the browsers back-button.

The "Take my results along"-switch offered in the wikiloops search tool gives you a third option:
When enabled, a copy of your current search results list is kept in your browsers memory and will be displayed in the "Alternative Tracks" panel when you visit the first track from your results list.

Instead of hopping back and forth between the search page and the results, you may conveniently keep listening and hop directly from track to track, either by clicking on the next result or by enabling the "play all" switch on the alternative results.

This
wikiloops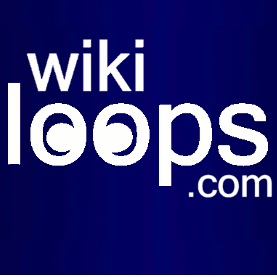 help article was written by
Richard Kaiser
on and last edited on
Back to helpdesk
wikiloops online jamsessions are brought to you with friendly
support
by:
AndersAxel
from Denmark
"I have been thinking about an online jam/recording/networking platform for years, and all of a sudden wikiloops shows up in my google search. Thanks!"